Gerard Schlosser - Depicting a man's face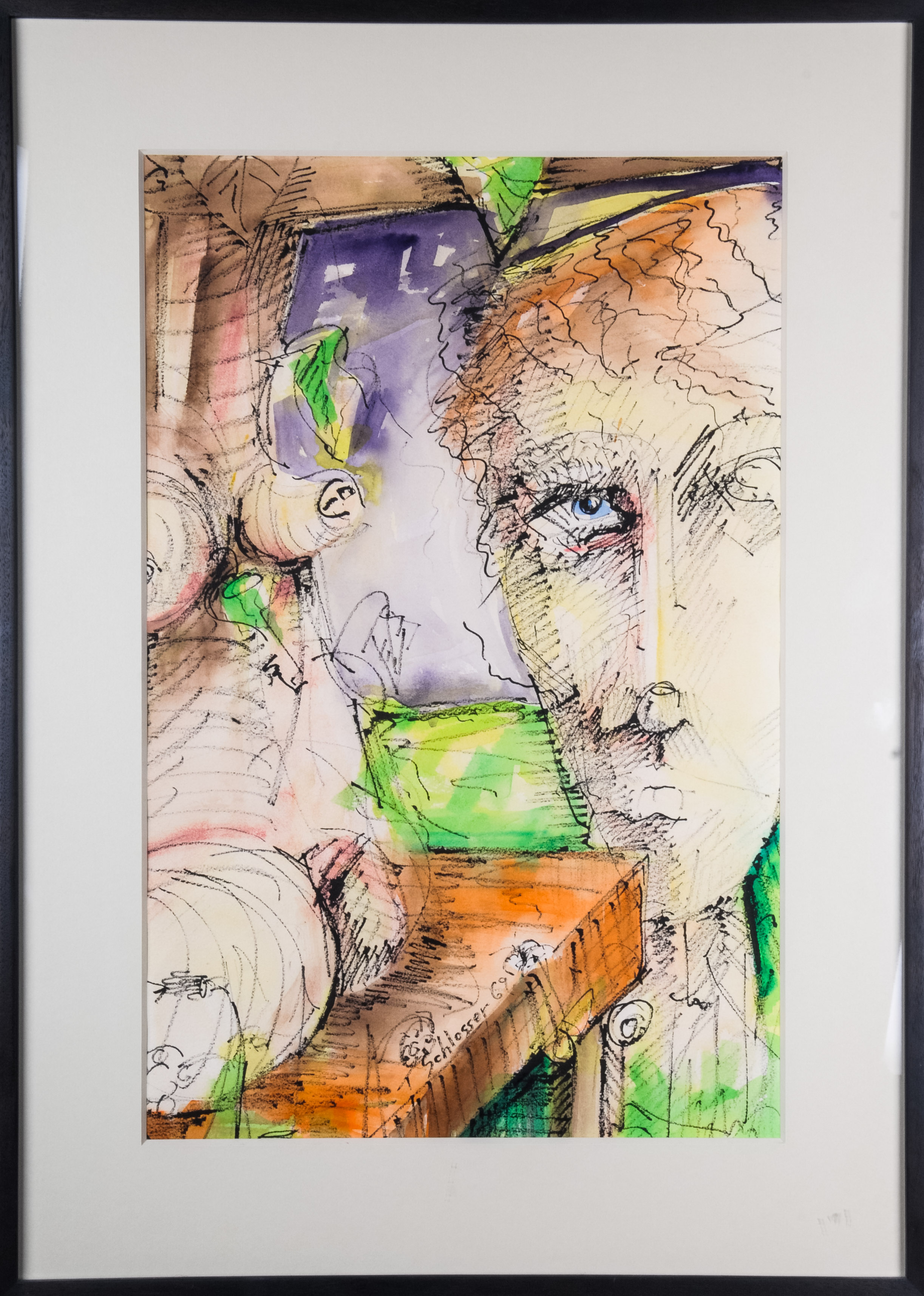 Gerard Schlosser - Depicting a man's face
Gerard Schlosser (1931 - ) France
Depicting a man's face and an abstracted figure (watercolor sketch of a landscape on the verso)
Signed. Dated 1969
Custom frame and mat
Size: 26.75"H x 19.5"W
Medium: Mixed Media / Paper

This is a early work by this artist. His style and subject matter has changed considerably in his later works. The high price for his work is $165,830.